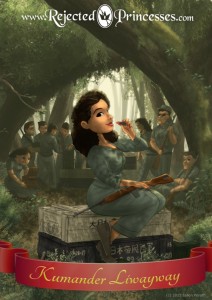 We all love a good Disney movie (c'mon, you don't have to say it out loud, just allow yourself to admit it internally), but just as much I love the website Rejected Princesses: an ever-expanding list of historical (and mythical) women who Disney hasn't gotten around to yet (I'm giving them the benefit of the doubt here).
So the prompt this month is go through their archives and find a princess you like. You don't have to be historically accurate (though I'd love to see some well-researched historical fiction born of this), but keep to the essence and spirit of her character.
Go, write, post, and link in the comments.